Kasper Rietkerk (1995) is an alto saxophone player who started playing saxophone at the age of seven. After years taking lessons with Ton Nieuwkamp and Rolf Delfos he went to the ArtEZ Conservatory Zwolle, where he studied jazz. In his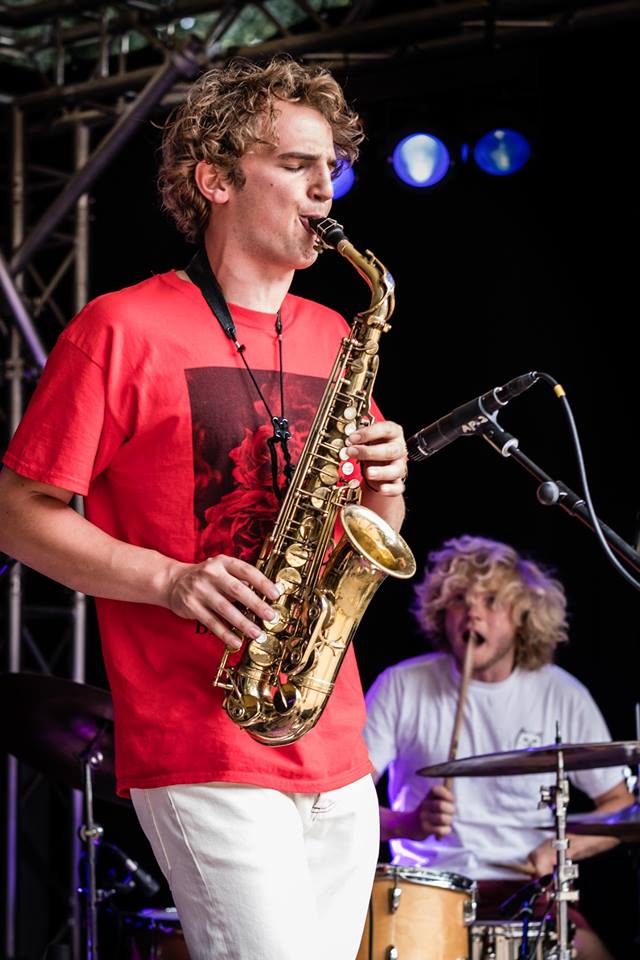 years there, he took main classes  from Sjoerd Dijkhuizen and Rolf Delfos. Besides alto saxophone, Kasper also plays soprano saxophone and flute.
Influenced by Cannonball Adderley, Kenny Garret and many great other players he's now finding his own sound. In 2017 he started his own band: Das Sound Kollektiv. With this band he plays contemporary music rooted in jazz, hiphop and r&b.
In 2018 Das Sound Kollekiv released their first EP called BORK and toured all over the country. After that, in january 2019, they released three singles, called the DSK-singles. These records were played at Sublime FM and NPO Soul & Jazz. In september 2020 they released their first full-length album called Canine Canvas. This album contains songs with Ruben Hein and ReaZun.
Rietkerk is involved in other projects such as the Medan Trio, where he writes and performs jazz music accompanied by visual art; and the National Youth Jazz Orchestra from the Netherlands, which is led by Ruben Hein.
With the Medan Trio, he released an EP called Story of Tareq, in april 2020. By causes of the coronavirus, they had to postpone their release show and tour. Their single Mutini was streamed by Radio 4 and Sublime FM.