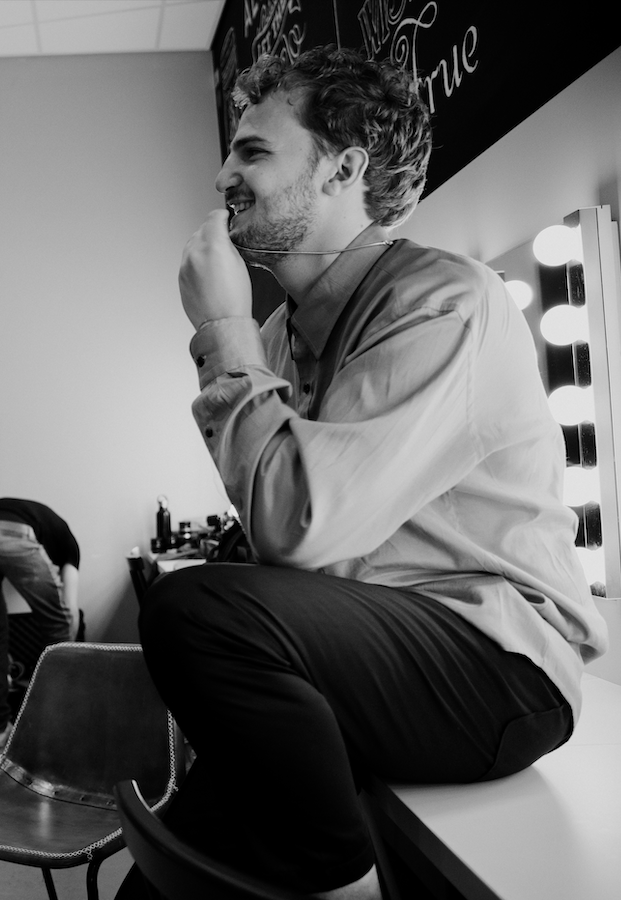 In London, where Kasper Rietkerk (1995) is currently spending most of his time, he worked with John Caroll Kirby and Eddie Chacon and he started his own acoustic project KRSIX. He released his home recorded EP 'alt.esc' on the 2nd of February 2022. This EP was written with the idea of escaping to another beautiful world where what happens on ours can be forgotten.
Kasper is an alto saxophonist who started playing saxophone at the age of seven. Influenced by Cannonball Adderley, Kenny Garret and Paul Desmond, he's now finding his own sound.
In 2017 he started his own band: Das Sound Kollektiv. With this band he plays contemporary music rooted in jazz, hiphop and r&b. They toured around the Netherlands, Germany and Belgium and worked with many singers and rappers as Ntjam Rosie, Ruben Hein, Rico and Tennishu (Butcher Brown).
Rietkerk is involved in other projects such as the Medan Trio, where he writes and performs improvised music accompanied by visual art. From 2019 till 2021, he played lead alto in the National Youth Jazz Orchestra from the Netherlands, which was led by Ruben Hein.
'Great alto sound that carried strongly over the band' Jason Yard
'Played with great projection and fluency of ideas' Michael Mondesir